Speaking Engagements
Rave Reviews
"Paulina is a gifted speaker who is very enlightening. She is personable, passionate, and incredibly knowledgeable about Millennials."
"Paulina knocks it out of the park! She is a refreshing addition to the usual boring presenters. Innovative, engaging and thoughtful."
"Paulina is an awesome presenter and the information she shared is extremely useful for my work."
"Paulina is fascinating and delivers content that will truly make an impact for our mental health and addiction professionals."
To request a date please contact me directly and I will be in touch immediately to discuss availability.

Suffering From Anxiety?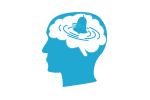 If you are experiencing ongoing excessive worry, nervousness, or uneasiness and it negatively impacts your ability to fully thrive, it may be beneficial to seek out counseling. Learn More.
Battling With Depression?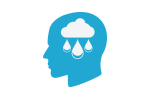 It is crucial to talk about depressive symptoms with a professional counselor to begin learning tools to flourish. I can help you feel relief quickly and start conquering life the way you envisioned. Learn More.
Need Help With Addiction?
When alcohol and drugs hijack your life and lead you to lose control of who you are and how you want to live, it is imperative to seek out therapy from someone who specializes in addiction. Learn More.