Speaking Engagements
It is such a gift for me to be able to deliver impactful content that drives meaningful outcomes locally in Colorado. I am privileged to be able to share life- changing information that serves our community uniquely and feel honored to have spoken at the following organizations:
Suffering From Anxiety?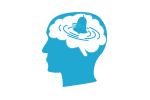 If you are experiencing ongoing excessive worry, nervousness, or uneasiness and it negatively impacts your ability to fully thrive, it may be beneficial to seek out counseling. Learn More.
Battling With Depression?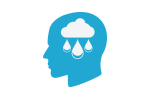 It is crucial to talk about depressive symptoms with a professional counselor to begin learning tools to flourish. I can help you feel relief quickly and start conquering life the way you envisioned. Learn More.
Need Help With Addiction?
When alcohol and drugs hijack your life and lead you to lose control of who you are and how you want to live, it is imperative to seek out therapy from someone who specializes in addiction. Learn More.