Courageous Paths Counseling of Denver
You deserve to flourish in work, school, relationships, and life. I help teens and millennials who are struggling to swiftly reclaim purpose and make impactful change.
It may not be your fault if you are feeling lost, excessive stress or choice-overload. Most teens and millennials have not been given useful skills to effectively deal with the stressors and demands of the modern world. I will help you gain the skills necessary to thrive using my extensive clinical experience and expertise as a professional counselor. I specialize in Acceptance Commitment Therapy, Dialectical Behavioral Therapy, Motivational Interviewing, and Mindfulness.
Please visit my specialties and approach pages to learn more about how I can quickly help you. I truly look forward to being part of your courageous path to change.
Suffering From Anxiety?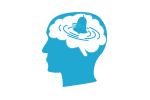 If you are experiencing ongoing excessive worry, nervousness, or uneasiness and it negatively impacts your ability to fully thrive, it may be beneficial to seek out counseling. Learn More.
Battling With Depression?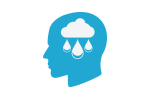 It is crucial to talk about depressive symptoms with a professional counselor to begin learning tools to flourish. I can help you feel relief quickly and start conquering life the way you envisioned. Learn More.
Need Help With Addiction?
When alcohol and drugs hijack your life and lead you to lose control of who you are and how you want to live, it is imperative to seek out therapy from someone who specializes in addiction. Learn More.
Meet Paulina Siegel, LCSW, CAS
You're the reason I do what I do. I am captivated by your possibilities and your willingness to evolve, change and work towards creating a life that empowers you. My mission is helping teens and millennials learn how to sustain a life filled with authenticity, purpose, clear direction, and courage.
I will help you gain greater awareness internally and get you connected to precise values that give your life meaning. I am eager to share specific tools with you that will help you discover who you want to be and what you want your life to be about.