The Courageous Paths Counseling Approach
I utilize a variety of evidence-based modalities including:
Acceptance and Commitment Therapy (ACT)
Mindfulness
Dialectical Behavioral (DBT)
Cognitive Behavioral (CBT)
Motivational Interviewing (MI)
Exposure Response Prevention (ERP)
Trauma Focused Therapies
Adult Attachment Theory
If I explained each of these modalities in detail, I would certainly bore you, so I will give an overview of how these approaches will quickly, efficiently, and effectively help you!
I will support you in discovering what you want your life to stand for and what matters deep in your heart. I will help you get connected to life's big picture: your deepest desires for whom you want to be and what you want to do during your time on this earth. By discovering all of these things, it will support, encourage, and inspire behavioral change.
Second, I will help you learn to take purposeful action, with full awareness, while engaging in whatever you're doing. I want to help you create a rich, full, and meaningful life, while accepting the pain that life inevitably brings.
Here is exactly HOW I will help you do this:
You will learn psychological tools to cope with negative thoughts and feelings effectively so that the negativity has less power and authority over your life.
I will help you clarify what you find important and meaningful in your life and this knowledge will help to guide, enthuse, and motivate you to set goals and enhance your life.
You may have read everything above and thought "I don't know the answers to these questions," however, I want to reassure you that you don't need to know the answers right now. WE will explore together these reflections and find clarity through the process.
Ready to take the next step on your courageous path? Click here
Suffering From Anxiety?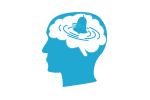 If you are experiencing ongoing excessive worry, nervousness, or uneasiness and it negatively impacts your ability to fully thrive, it may be beneficial to seek out counseling. Learn More.
Battling With Depression?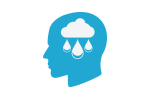 It is crucial to talk about depressive symptoms with a professional counselor to begin learning tools to flourish. I can help you feel relief quickly and start conquering life the way you envisioned. Learn More.
Struggling with OCD?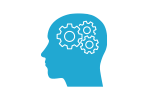 You may not realize that your obsessions or compulsions are excessive, but they can interfere with overall functioning. OCD may impact your social or work life and interfere with your relationships. Learn More.