About Paulina Siegel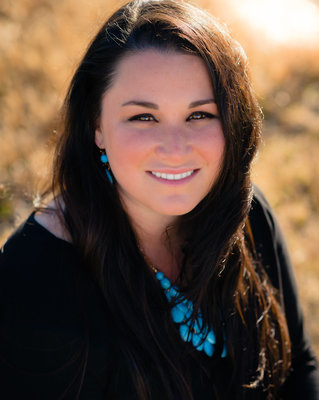 You're the reason I do what I do. I am captivated by your possibilities and your willingness to evolve, change and work towards creating a life that empowers you. My mission is helping teens and millennials learn how to sustain a life filled with authenticity, purpose, clear direction, and courage.
I will help you gain greater awareness internally and get you connected to precise values that give your life meaning. I am eager to share specific tools with you that will help you discover who you want to be and what you want your life to be about.
My professional journey started with the following question back in 2009: "Is there something I could be doing with my life that is meaningful and impactful to others?"
I thought long and hard and eventually came to the clear conclusion that becoming a mental health professional couldn't be more perfect for my innate gifts and long-term vision.
I received my Masters of Social Work from the University of Denver and received numerous additional trainings thereafter. These credentials allow me to do exactly what I crave and be part of incredible people's journeys.
During my clinical training, I learned practical and proven skills that I will share with you to help cut through the confusion and dissatisfaction in your life, and allow you to start reliably getting more of what you want and need.
I utilize a variety of evidence-based modalities including:
Acceptance and Commitment Therapy (ACT)
Mindfulness
Dialectical Behavioral (DBT)
Cognitive Behavioral (CBT)
Motivational Interviewing (MI)
Exposure Response Prevention (ERP)
Trauma Focused Therapies
Adult Attachment Theory
Together we will choose the approaches and techniques that work best for your unique situation and apply them quickly to start making positive changes in your life. Best of all, once you master these techniques, you will discover that you can use them in countless real-life situations to help yourself be more clear, confident and effective. I feel privileged to guide you on this courageous path to your most inspired, liberated and happy life!